Operating your Arduino project has never been sweeter.  Version 3 of device druid is out in beta and you can try it out to give a little feedback on what's awesome and what needs a bit of work.  The new Druid Builder requires no installation, as its now available online, and the client is smoother and more capable.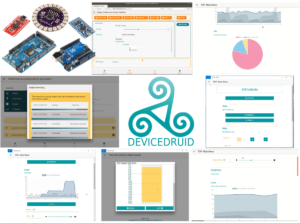 Have a look at what you can expect with the new version, which features a sweeter look, new inputs, graphical views and more:
Try it out and get back to me, directly, through the contact form here or head to the Device Druid bug reporter if you want to report an issue.
Thanks!